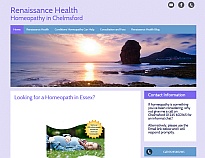 www.renaissancehealth.org
"I recently used David Law to upgrade my website that I have from web healer from Bronze to Silver. I was a little concerned as I do not have much knowledge of how websites work and I wasn't sure if I would be able to do the tech stuff. I needn't have worried. David was extremely helpful and gave me easy to read step by step instructions on what I need to do. His input when choosing my pictures was also very helpful. The response to my questions was always
very prompt and helpful.
I would highly recommend. Thanks again."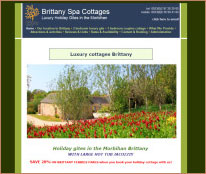 www.brittanyspacottages.com
"Thank you so much for all of your help with the transfer & re-designing of my website, I really couldn't be more pleased. I found your service extremely friendly, efficient, speedy & good value for money. I really appreciated being able to talk through my ideas with you over the phone and found that you really understood very quickly exactly what I wanted. I only wish that I had come to you in the first place! I would highly recommend your excellent web design services to anyone!"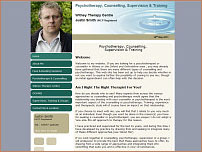 www.witneycounsellingandpsychotherapy.com
"Just a quick note to thank you for the work you did in designing my web site. It felt like a collaborative process throughout, and your communication was timely and clear throughout. It was a really good experience after my last debacle, and I would have no hesitation in recommending you to others."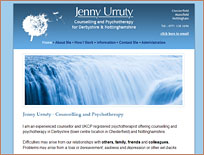 www.jennyurruty.co.uk
... "I also just wanted to say a big thank you, for all the help and support you have provided during our time working together which has been invaluable. You have been extremely professional in your approach and I feel that you always listened to my own individual needs, guiding and helping me feel at ease through what I perceived to be a very complex process which I have really appreciated. Because of this, and the quality of your work I would have no hesitation in recommending your services to colleagues and associates."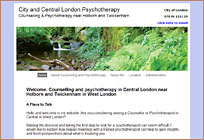 www.cityandcentrallondonpsychotherapy.co.uk
"I'm happy to say that you listened carefully to what I was looking to achieve in the design of my website. You were thoughtful and creative in our discussions and the service you provided was very good value."